Work.module

A compact portable workstation designed to use in shared workspaces, where the personal storage space is limited. Each workstation has a footprint of 1/4 pallet. Drawers are standard ISO containers, which can be accessed from front or back. Worktop features several exchangeable modules which can be quickly swapped and stored in the trolley.
Work.module is made from high quality 18mm plywood protected with transparent varnish and held together by four threaded rods with thumbscrews. It's possible to cut all components on a single sheet of plywood with hardly any waste. If budget is an issue, MDF or OSB can be used too and the thumbscrews can be replaced with simple nuts.
Once the components are sanded and varnished, the castors are attached to the base, further assembly, disassembly or reconfiguration don't require any tools.
Good castors are essential, particularly useful when welding or some other dirty work needs to be done outdoors.
In the back there is a cable holder and cutouts for cable ties, allowing to attach a power strip or something similar.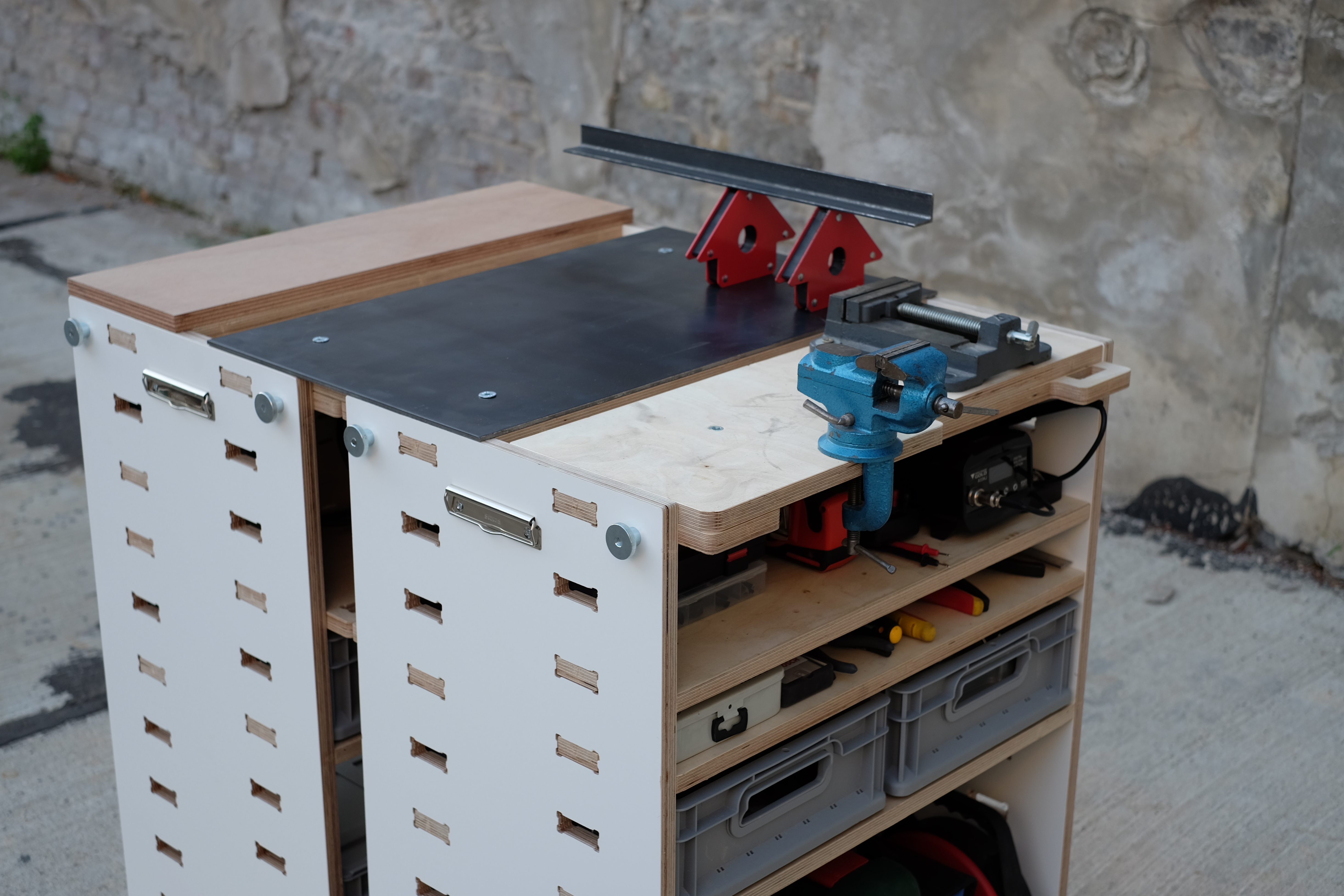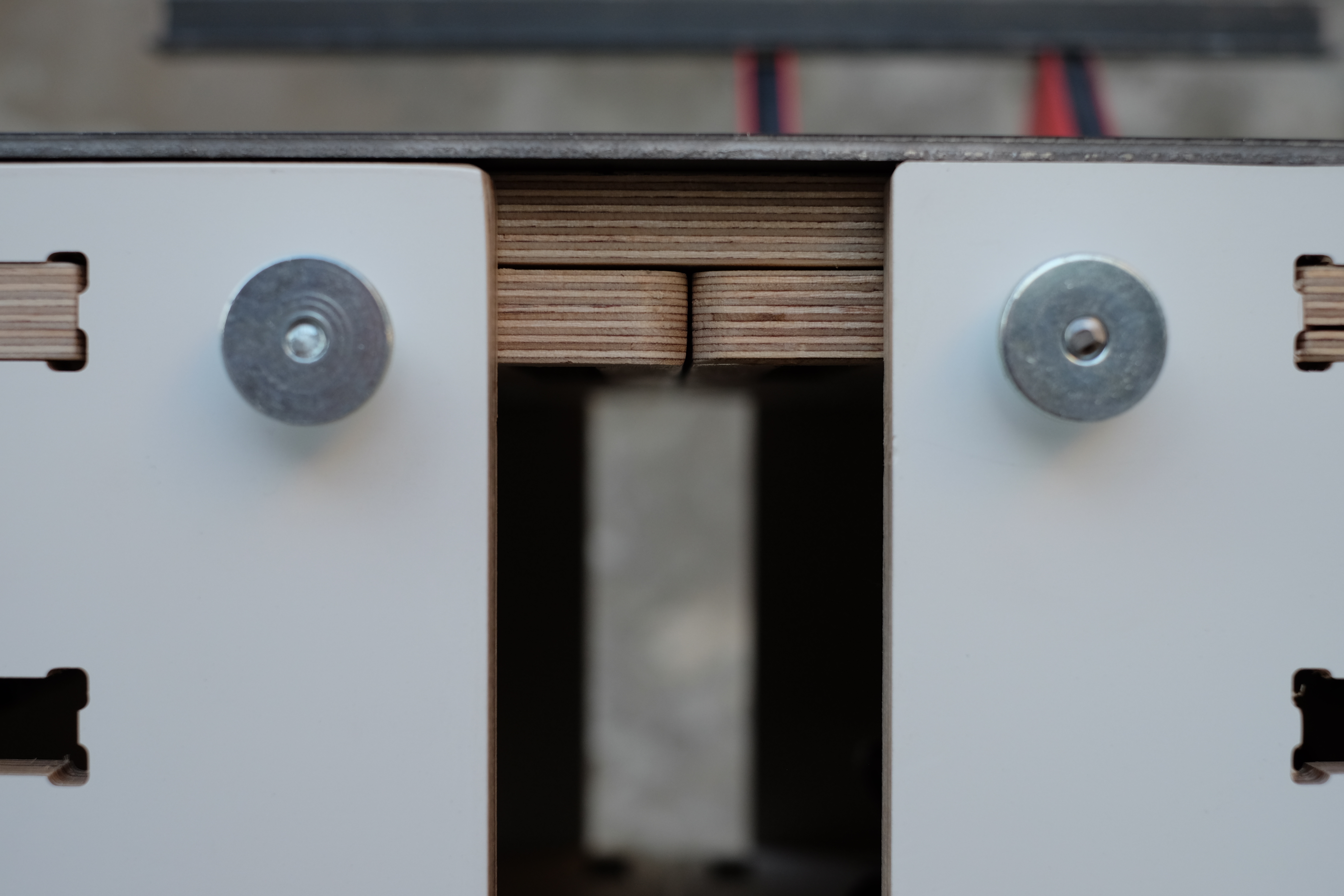 Since trolleys have an identical height, it's easy to extend the workspace with an additional worktop between them.
Would you like one?

If you like this idea and would like to make one for yourself, this is what you need:
access to a CNC machine

18mm thick plywood or any other wooden board

transparent varnish

4 x 70cm M8 threaded rod

8 x M8 thumb nuts

4 x castors

16 x screws to mount the castors (5 x35 recommended)

1 x clipboard clip

2 x cable ties

1 x electrical extension cord

4 or more x M8 35mm long butterfly screws for securing the worktop modules

4 or more x screw-in nuts to embed in worktop modules

40x60cm, 20x30cm or 20x15cm plastic ISO containers
︎︎︎ Download the CNC layout